Invest in Debt Funds - Types of Debt Mutual Funds And How to Invest in Debt Mutual Funds
Published On: 17-Jul-2020
Debt funds are a type of mutual fund schemes that invest predominantly in debt securities. Since a significant proportion of debt securities issued in India are fixed interest-bearing securities, such funds tend to provide stable and reasonable returns. However, the valuation of the debt securities may also fluctuate due to the changes in market interest rates and credit profile of the issuer entity.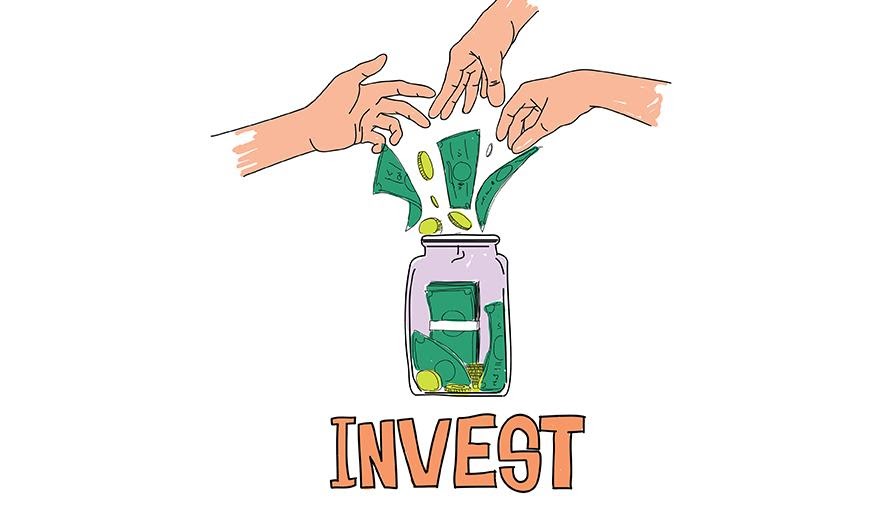 The risk of such fluctuation in the valuation is referred to as interest rate risk and credit risk. Different types of debt mutual funds carry different investment objectives and target securities to invest in and, thus, remain suitable for investors with different risk profiles. Here are the different types of debt funds available for the investors:
Overnight and Liquid Funds
While overnight funds invest in overnight securities with maturity of one day only, liquid funds invest in money market securities with maturity of up to 91 days. Due to lower duration, such funds carry a lower interest rate risk and are suitable for parking short-term surplus funds.
Duration funds
This category of debt funds aims to invest in debt securities with varying durations. Examples of duration funds are short-duration fund, medium-duration fund, dynamic bond fund, etc. Since the interest rate risk is directly proportional to fund duration, investors may choose the duration fund as per their interest rate outlook. While long-duration funds are preferable in a falling interest rate scenario, short-duration funds may mitigate the interest rate risk in a rising interest rate scenario.
Gilt funds
Such funds must invest at least 80% of its net assets in Government Securities (G-Secs) across different maturities. With a predominant portfolio in sovereign securities, such funds mitigate the credit risk, but will still be subject to interest rate risk as per the portfolio duration.
Credit Opportunities Funds
Such funds aim to generate better returns by investing across the securities with varied credit ratings. These funds primarily generate returns from interest accrual, investing in below highest rated (AA or below) corporate bonds yielding higher.
Fixed Maturity Plans (FMPs)
Such funds are close-ended debt funds, which aim to invest in securities matching the scheme maturity. Such schemes will generally carry a tenor of at least 36 months to enable the investors to take advantage of the indexation benefit while calculating Long-Term Capital Gains.
How to invest in debt mutual fund schemes online?
One may follow the following procedure to

invest in debt fund schemes:
Visit the mutual fund house's website and click on the 'buy now/ invest' option.

The portal will require the PAN Card details of the investor to validate the KYC compliance since no investment can be made in mutual funds by a non-KYC compliant investor. Once the KYC compliance status is verified, the investor must enter the investment details and proceed towards the payment for such a transaction.

Once the payment is completed, the mutual fund house sends an acknowledgment. The account statement containing the details of units allotted and NAV applied will be shared over e-mail within 1-2 working days.
Taxation for Debt Funds Schemes
As per the provisions of the Income Tax Act, the returns from debt funds are classified as Short-Term Capital Gains (STCG) and Long-Term Capital Gains (LTCG) as per the specified holding period of 36 months. In case the holding period is less than 36 months, STCG from debt funds is added to the total income of the investor and taxed at the regular tax rates as applicable.
LTCG from debt funds is taxed at 20% (plus applicable Cess and surcharge) with indexation benefit. The benefit of indexation implies that the cost of investment is suitably adjusted for inflation, as per the Cost Inflation Index notified by the Govt. every year. As such, the effective tax rate on LTCG is even lower than 20%.
Investors may choose to invest in a specific debt fund depending upon the investment horizon and risk appetite to align their debt portfolio with their risk profile.
Note: The tax provisions, as mentioned in the article, are for illustrative purposes only, and are updated as per the Union Budget 2020 passed by the Parliament. The tax rates for capital gains will be as per the tax laws applicable on the date of redemption/ sale and not on the investment date.